Join the Cal Poly Debate Team
The Cal Poly debate team is recruiting new student debaters!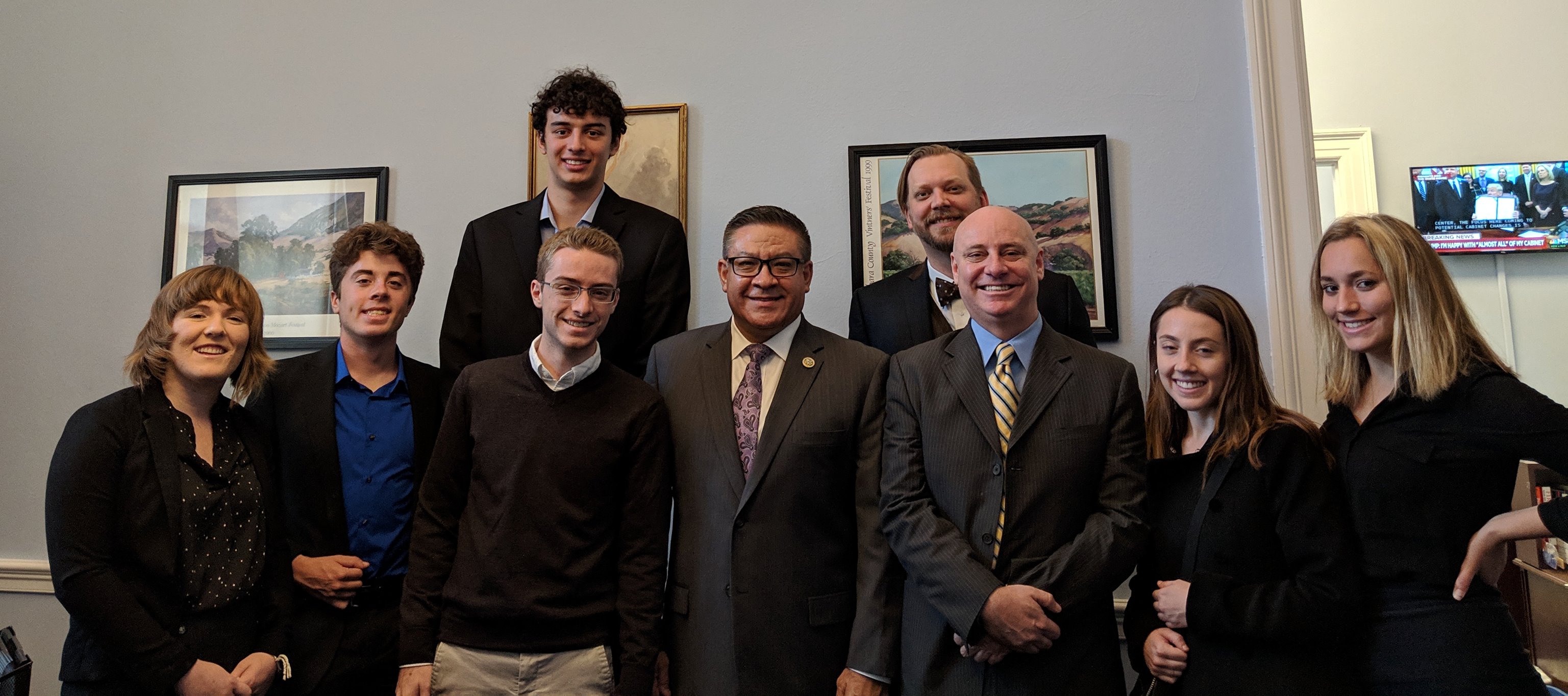 Student debate has been an enduring component of university life at Cal Poly since 1903 but recently, the debate team has adopted new and more modern procedures for their debate style and structure. Three years ago they abandoned traditional tournament circuit debating for an emerging approach to debate called the Civic Debate Conference. 
Civic Debate Conference events ask students to prepare and deliver arguments to field experts, who act as research panel respondents, explaining to the students how their arguments are likely to be received in the related fields to which the arguments speak. Civic Debate Conference events are also small academic/professional conferences in which students present research to both academic and practitioner field experts, from whom they receive feedback. Ultimately the value in these debates is not in necessarily winning a debate, but rather it exists within the exchange of ideas. 
In addition, Civic Debate Conferences also typically feature a public service component. For example, the Debate team previously attended an event at the Caesars Hotel Group in Las Vegas where they debated the best food waste management practices for their food waste management team. Following this event, the debate team members performed in a day of service with the food pantry which Caesars work with to distribute surplus meals to needy people and families. 
In summary, Civic Debate Conferences provide a wonderful opportunity for students to get involved and make a difference in the world through communication! Presently, there are no specific requirements to join the debate team except that students must be prepared to take their studies seriously. Students can join the debate team at any time throughout the academic year.    
For more information, students can visit Coms Dept Debate page and contact the Co-directors of the Forensics Program at jopatric@calpoly.edu, cskiles@calpoly.edu, or mhart03@calpoly.edu.  
 
Related Content